Please read our latest blog on our carbon footprint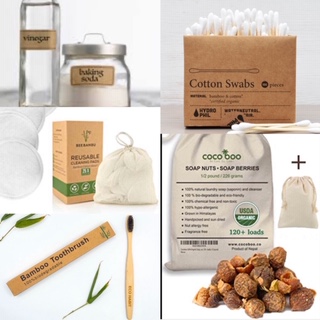 Our carbon footprint
Here at The Powder Room we are concerned about our carbon footprint and wanted to share with you how we are doing our bit to protect the environment and become more eco friendly.
We have put a few things in place in our everyday protocols such as :
– Disposables – we use washable items in our facials like mitts and pads so we limit our consumable waste.– we use wooden / paper stemmed cotton buds which are biodegradable
– Clinical PPE 
– We use wipeable aprons instead of disposable plastic ones , We use washable fabric face masks to reduce waste and pollution, we have new luxury wipeable bed covers and paper roll to minimise laundry.
– Cleaning – we use eco friendly cleaning products in the salon to limit toxic chemicals being released into the environment.
– Laundry – we use natural soap nuts and essential oils for our laundry to reduce chemicals in the laundry process being flushed into our oceans.
– Recycling – We recycle all our plastics , glass and paper products locally.
– Loo Roll – We have recently started using a new toilet roll supplier called "Who gives a crap" its recycled and ethically sourced, also individually wrapped in jazzy recycled paper. we love it !
Our product ranges have their own attributes too :
– nimue the facial skincare range uses recyclable plastics and has a refill system in place to reduce single use plastic.
– Neal's Yard is vegan and approved by the soil association and fair trade. It also supports a number of ethical causes through its company.
We are constantly looking for ways to improve our environmental practices and will keep you updated on any new ideas we have. We would encourage you to look at ways you could reduce your waste at home 
should you wish to change a few things to make a big difference.
– Replace cotton wool pads with bamboo ones they are washable and perfect for home use – we now sell these in salon.
-We also have the wooden stemmed and paper cotton buds and
bamboo
toothbrushes
 at home.
– you can Lower your laundry cycle temperature to 40 degrees
– Recycle bottle tops by sending them to LUSH either by post or take into store
– Replace Cling film with beeswax wraps at home (you can buy online or make yourself look on youtube)
– Use Bamboo cleaning brushes for washing pots instead of plastic scourers
– Visit refill shops in your local area to fill your laundry liquids , washing up liquids , shampoo and conditioners, etc
– Use shampoo bars and soap bars instead of plastic bottles of shampoo etc
– Avoid buying bottled water where possible and invest in a refillable water bottle to carry around with you.
We all play a part in the big picture and anything we can do will have an impact however small.
Thank you for reading this blog and I hope it has given you some inspiration.